A day that simply cannot get more romantic
Butterflies in the stomach, passionate love letters, exquisite bouquets of flowers and dazzling jewelry gifts – Valentine's Day is celebrated by couples in love every year on February 14. While singles would rather erase this day from the calendar, the love birds among us enjoy this day every year with an extra romantic touch. Regardless if it features a dreamy candlelight dinner in a restaurant, a wellness vacation in the mountains or a cozy movie night at home – Valentine's Day has been an established tradition for many years. But why and since when do we celebrate the day of love?

One legend has it that the tradition of celebrating the most romantic day of the year goes back to the ancient Roman priest Valentine, the patron saint of lovers. Back in the 3rd century AD, Valentine married Christian couples despite the prohibition that was imposed at the time and gave the newlyweds flowers from his garden until he was eventually murdered on February 14, 269. As the years went by, February 14 gradually established itself as the day of love and there are now countless customs and traditions of celebrating Valentine's Day around the world.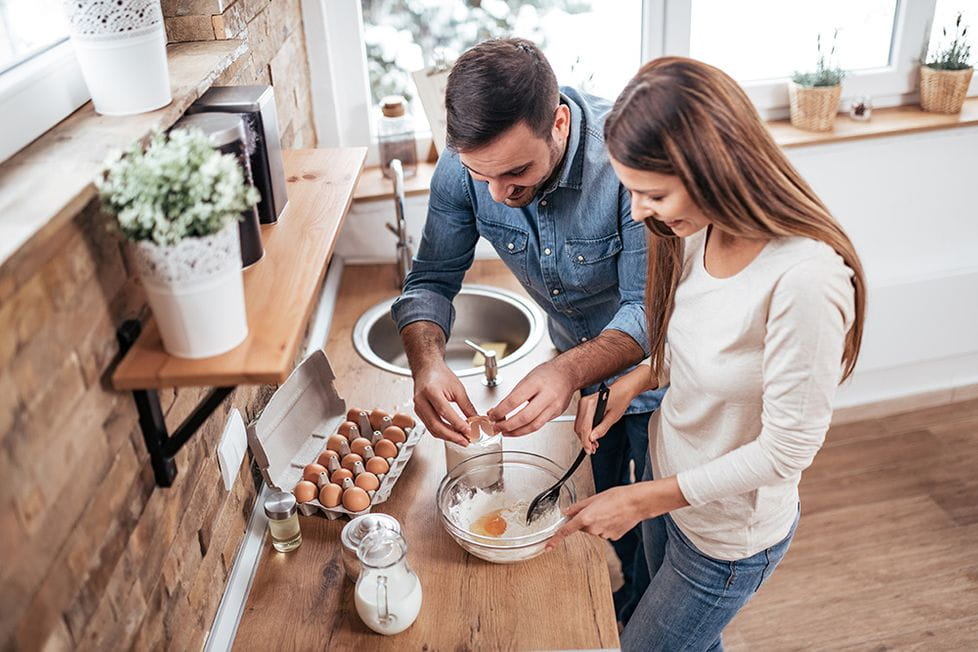 Sweet declarations of love to nibble on

Do you wish to spoil your sweetheart with a delicious dessert on Valentine's Day? That's a great idea, because a surprise that you prepared yourself is the best token of love. Regardless if chocolaty, creamy or fruity – sweet dishes are guaranteed to make your partner's eyes sparkle with love.

Or maybe you'd rather bake something yourself for a romantic dinner – instead of getting chocolates from the store – but don't have any suitable dessert ideas? Whether you opt for fruit covered with an exquisite chocolate topping, delicious muffins, crispy cookies or a heavenly tasting cake – AMC allows you to create many desserts (see below) that do Valentine's Day justice. AMC makes it possible to bake things in a particularly efficient and simple manner: thanks to the overhead function of the mobile cooking plate Navigenio, you can achieve perfect baking results. One thing is certain: even Juliet would have been overjoyed to get such delicacies from Romeo!
Surprise the person you love with a sweet temptation on Valentine's day. We have compiled several tasty recipe suggestions for this purpose that you can prepare quickly and easily with AMC!