A vitamin boost for cold winter days
Outside it's cold, the days are short, the trees are bare. After all the holidays last month and the ongoing energy crisis, we're longing for a quieter, more restful January and some cozy time at home. But to make sure we don't fall victim to the dreaded winter blues, we need a little something to pep us up in these first cold days of the year. And what better idea than some winter delicacies! Below you'll find lots of mouth-watering recipe inspiration for winter dishes that are guaranteed to cheer – and warm - you and your loved ones up!

Our winter recipe ideas not only taste delicious, but also give you the vitamins and minerals you need in winter, when our immune systems are working particularly hard. That's why it's important, especially now, to eat a healthy, balanced diet to stay fit. With the EasyQuick – the steamer from AMC – food retains many more of its valuable nutrients, thanks to the gentle cooking process. The AMC Secuquick softline quick cooking lid is just as indispensable for winter cooking, because not only does quick cooking save a lot of time and energy, but quick cooking with the Secuquick also preserves many valuable nutrients.

Whether soups or stews – hearty dishes made with winter vegetables not only give you a much-needed nutritional kick, but a great deal of warmth, too. Even in winter, there are plenty of vegetables you can use for delicious winter dishes. Especially after the holidays, with maybe more meat than usual, this is a good chance to enjoy some vegetables again, without the meat, but perhaps with some pulses to change things up.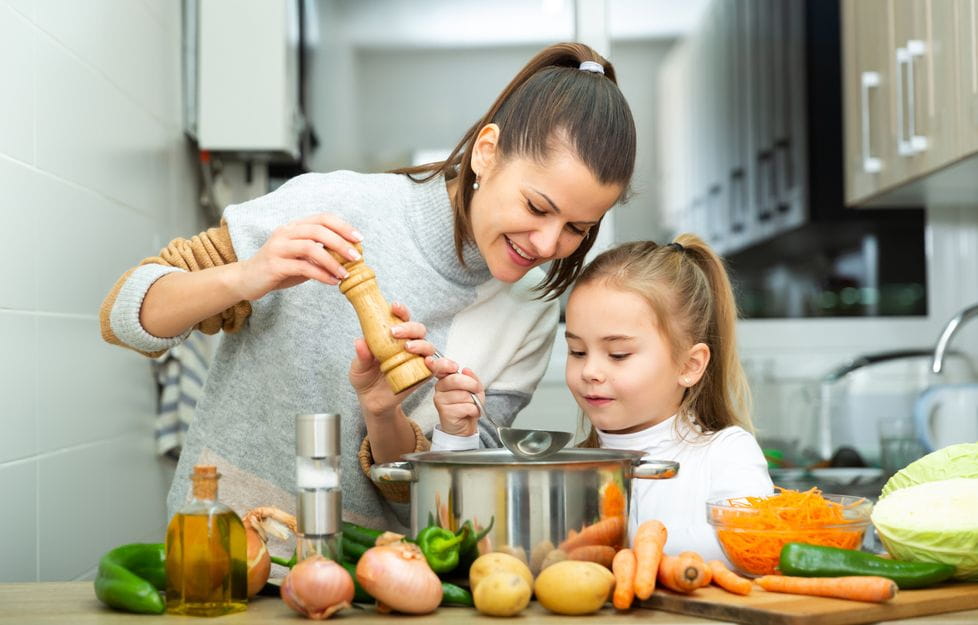 Fit and healthy through winter: the best in seasonal vegetable for the best in nutrition

Even in winter, there are a whole host of fresh, regional vegetables you can opt for to get your vitamin intake. And there are a whole host of delicious winter dishes you can use these seasonal vegetables in, which may even go down well with the kids! Typical winter vegetables include various root vegetables and cabbages.

Great winter vegetables to use in your dishes now:

Root vegetables such as beet, black salsify, celery, and carrots
Cabbages such as white, red, and savoy cabbage and kale
Potatoes
Leeks
Onions

Fancy some tasty winter dishes with an extra vitamin kick to get the new year off to an enjoyable start? Then try out our delicious winter recipes today! These winter recipe ideas are not only tasty, but also perfect for warming you up on chilly days.