1. Innovation and taste: the perfect couple
It's love at first sight! They are the perfect match, two halves of the same apple. Innovation and taste come together to create something special and unleash the power of cooking. A cuisine that is becoming increasingly smart but that does not give up the pleasure of taste, the aroma of flavors and the quality of ingredients. Europeans are well aware of this and do not want to choose between one or the other. They want both. The AMC study proved that innovative technological tools are highly appreciated and an average of 63% of those interviewed described them as extremely useful. At the same time, however, they are looking for tasty and healthy recipes to inspire them for special, healthy, and high-quality cooking.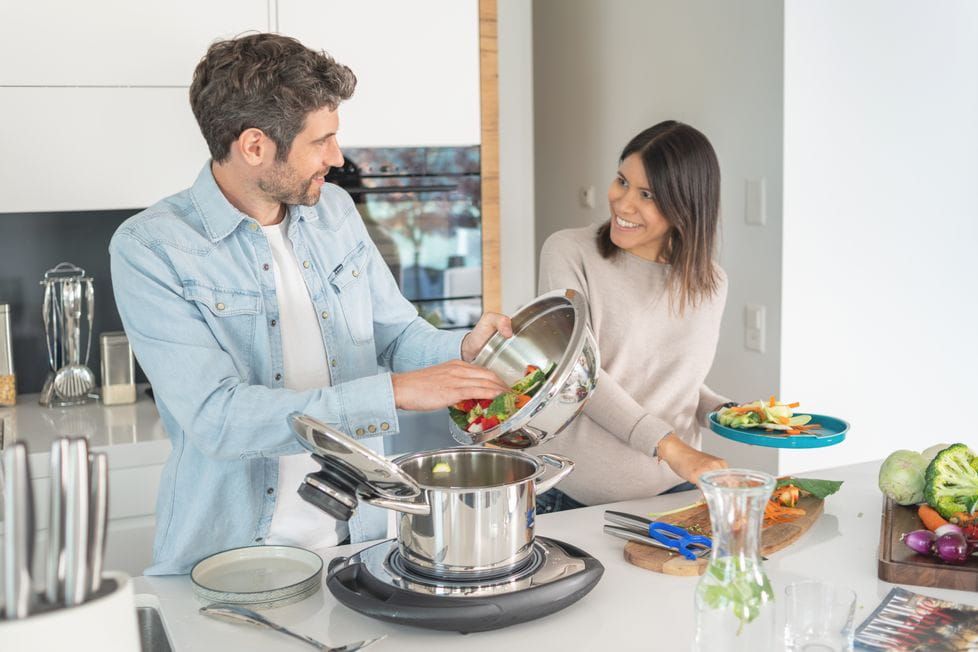 2. Time saving, fun and sustainable cooking
Do you only have half an hour to prepare lunch for your kids between their return from school and football practice? Do you want to prepare a last-minute romantic dinner or organize an evening made of great food and gossip with your best friends? You can enjoy all these wonderful moments thanks to smart cooking.

Day to day life can get a bit hectic and busy, but your cooking can bring serenity and happiness into your daily routine. Enjoying what you love and having fun while cooking is easy thanks to the new improved Audiotherm and its acoustic control that will only notify you at the right moment. The rest of the time, it will simply work on its own. In fact, the results of the study highlight the strong link between physical and mental well-being and cooking in terms of experience and comfort. In addition, more than one out of three interviewees says that cooking without waste and with less resources is essential for a cooking to be really smart, stressing the importance of sustainability in the kitchen.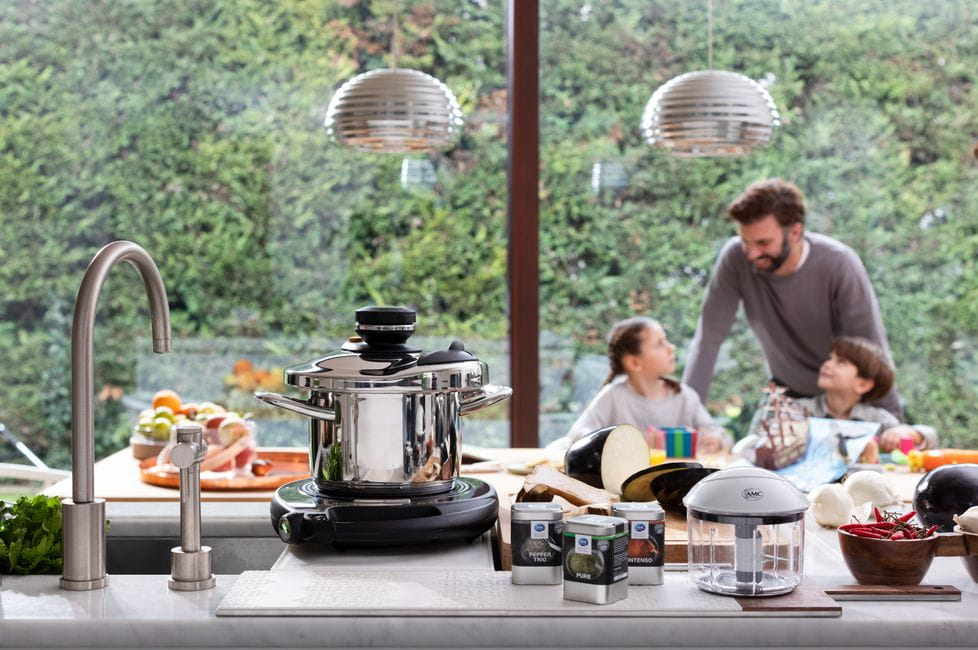 3. A smart kitchen is always the best choice

How many times, after a long and careful research of the best ingredients, you found yourself struggling to cook something special because you lacked a good cooking system? Adopting smart technological appliances into your cooking routine allows you to eat a varied and balanced diet that provides all the nutrients and vitamins your body needs and at the same time enhance taste and the quality of all your favorite ingredients. This is true for everyone, Italians, Spaniards and Germans: achieving high quality food is just as important as nutrient-rich ingredients. Health, wellbeing, and variety of food are high on everyone's list.
4. The pleasure of having a kitchen always connected

Dinner ready with just one click. But is it really possible? With AMC Smart Cooking System, now it is! Everyone wants to experience it because connectivity and control are now at the heart of the modern kitchen. Smart life according to Europeans is about doing the same things with less resources, and faster. With an always-connected kitchen, you can successfully multitask and keep up the good mood. With the AMC Cook & Go app, for example, you can monitor the status of the cooking process straight from your smartphone while watching a movie, taking a bubble bath, or spending quality time with your family.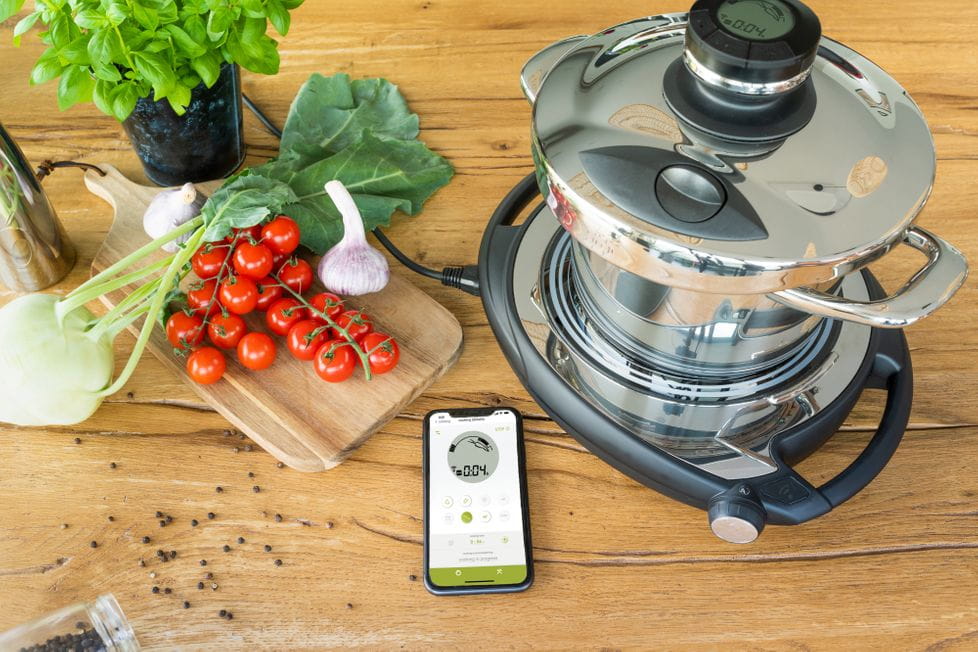 5. Food and flavors are a creative journey

Smart cooking also means creativity. Europeans want to feel free to choose different recipes and inspirations every single day. This is why it is important for AMC to offer a wide variety of recipes and amplify culinary creativity: simple or complex, local or exotic, inspired by grandma's cooking or by the latest trends. Because cooking is a great journey... are you ready for it? Take a look here and immerge yourself into a world where kitchen is not just a place but also a lifestyle.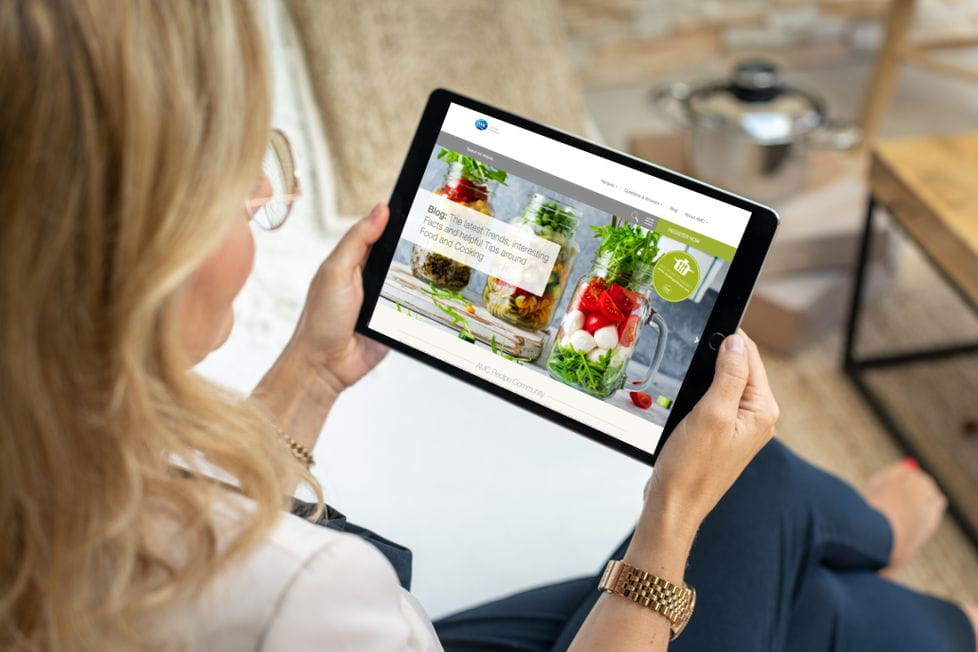 You have just discovered the 5 truths that all Europeans have in common when it comes to Smart Cooking in terms of sustainability, health, wellbeing, simplicity, and efficiency. Do you have any questions or comments? Click here for the forum.