Meat consumption in transition
One thing is certain: In many regions, the culinary importance of meat has declined in comparison to the Stone Age. Early humans were hunters and gatherers and probably over 70 percent of their diet was meat-based. This changed as large mammals slowly died out and humans became more and more involved in the systematic cultivation of plants over the course of time.

In recent years, meat consumption has continued to change. It can be observed that the importance of meat in the diets of many European countries has decreased. The demand for vegetarian or vegan dishes and products is increasing. While eating meat is increasingly fading into the background, vegetarian and vegan recipes are in vogue. The societal paradigm "Nice to MEAT you" is often transformed to "Don't eat meat". The increasing relevance of so-called "plant-based" products is especially impressive; these are plant-derived alternatives to meat made from tofu, seitan, chickpeas, etc.

Nonetheless, meat dishes are on the menu even today and are still important in our food culture. Whether we actually ban meat from supermarkets completely and can get everyone excited about a meatless diet is nevertheless questionable. It is much more likely that we will continue to eat meat in the future, just significantly less frequently. But the fact stands that a lot is invested in the development of these meat alternatives and that the product development of substitute products is running at full speed. Find out in the next section what products these are!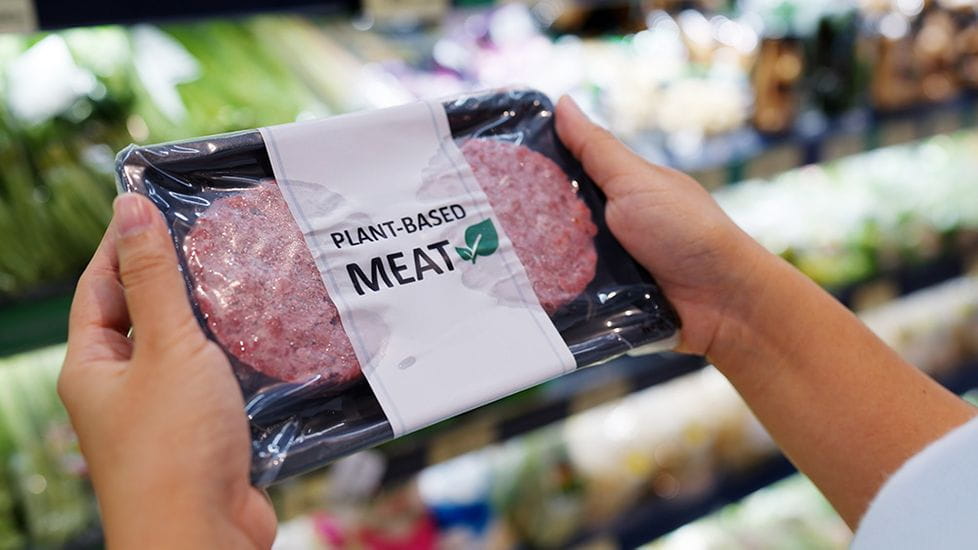 Plant-based food and cultured meat from plants and insects are on the rise

Whether vegetarian or vegan, "plant-based food" is increasingly gaining popularity in meatless diets. Many people are increasingly concerned about the environment, animal welfare, and last but not least their own health. Consumers' new awareness of quality and their sense of responsibility are reflected in what grocery stores have to offer. Burgers, nuggets, sausages, cold cuts, or schnitzel made from plant-based ingredients like tofu, seitan, beans, Quorn, or pea protein can be bought everywhere. Adding such products to the menu from time to time adds a lot of variety to a purely plant-based diet.

There are many further possibilities to add protein to your diet besides these substitute products. For example, Alt Protein is an alternative protein, that is made from mushrooms, algae, or insects. So-called cell-cultured food is also being researched.

Lacking inspiration for finding delicious meatless recipes? We'll show you which recipes are a taste sensation — even without meat!