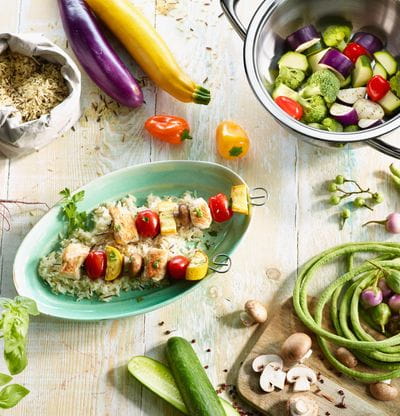 AMC Blog
Welcome to the AMC Blog! Here you will find exciting articles on topics such as cooking, food trends, health and lifestyle. Learn more about AMC and use our helpful tips & tricks. Also discover new delicious AMC recipes!
Company
Steaming with AMC – why it's gentle, healthy and especially simple
Full steam ahead! To find out why it's worthwhile steaming your food more frequently, read on in our latest blog post. You'll also learn why the EasyQuick from AMC is the perfect steamer and pick up some direct inspiration from our delicious AMC recipes!
11. February 2022
Company
What does Smart Cooking really mean? Five truths that Europeans have in common
Can a smart and technologically innovative cooking be at the same time healthy and tasty? The answer is yes, thanks to the new AMC Smart Cooking System, a trusted ally for finding the right balance in the kitchen. And, according to our international research conducted across 3 key markets (Spain, Italy and Germany), Europeans have confirmed that cooking is really smart if it involves both technological innovations and the pleasure of enjoying flavors at their highest culinary expression. Let's discover together the 5 truths that Europeans have in common.
19. August 2021