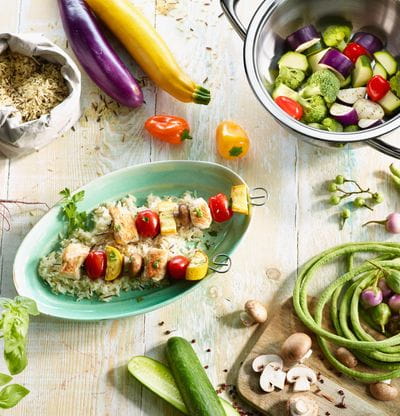 AMC Blog
Welcome to the AMC Blog! Here you will find exciting articles on topics such as cooking, food trends, health and lifestyle. Learn more about AMC and use our helpful tips & tricks. Also discover new delicious AMC recipes!
Family
Small changes, big impact – cooking for and with kids
Who has not heard their kids say at least once "Mummy, I'm not eating this"? Especially when it comes to eating vegetables, children often flatly refuse to eat them, squeeze in just a few bites, or do not even want to try what they see on the plate. Arguments such as "But it is good for you!" are not convincing enough for kids to give the meal another chance.
17. June 2021