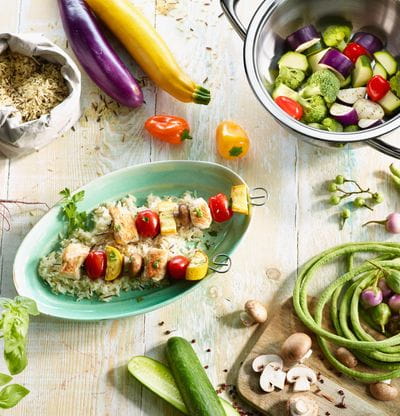 AMC Blog
Welcome to the AMC Blog! Here you will find exciting articles on topics such as cooking, food trends, health and lifestyle. Learn more about AMC and use our helpful tips & tricks. Also discover new delicious AMC recipes!
Food Trends
The bowl – an explosion of taste with every meal of the day
The diversity of food bowls is quite impressive. These popular bowls are suitable for every meal of the day and offer numerous delicious recipe ideas. There is guaranteed to be something for everyone! In this blog post, we'll introduce you to great variations of healthy bowl dishes and tell you why bowls are so popular. We also have for you delicious and easy recipe suggestions for breakfast, lunch and dinner!
01. July 2021
Food Trends
Clean Eating – Keeping it natural
Whether on social media, in blogs or lifestyle magazines – we are constantly being confronted with more and more nutritional trends. While some of these trends may appear questionable or even harmful to health, others do indeed have some advantages. Today we are tackling one of the most popular nutrition trends: Clean Eating. In the following article we explain what Clean Eating means, give you tips on how to successfully implement Clean Eating and provide you with a delicious menu for a "clean" weekend so that you can try out the nutritional trend for yourself.
22. April 2020