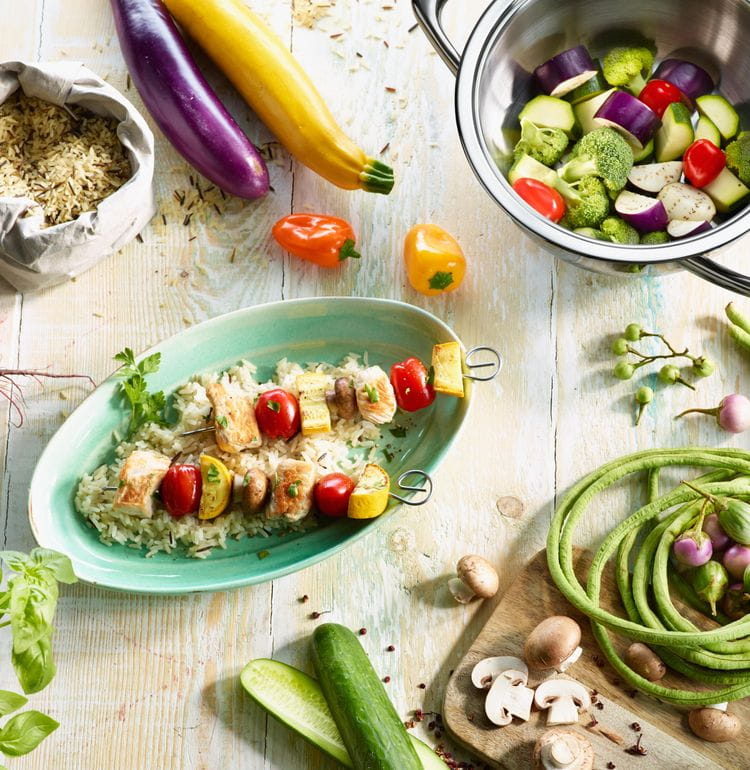 AMC Blog
Welcome to the AMC Blog! Here you will find exciting articles on topics such as cooking, food trends, health and lifestyle. Learn more about AMC and use our helpful tips & tricks. Also discover new delicious AMC recipes!
Family
Happy Easter! How to plan the perfect Easter brunch with your family
Want to invite your family over for a delicious Easter brunch, but don't know what dishes to impress them with? In our newest blog post we share our tips on how to plan the perfect Easter brunch and show you how to get kids involved in Easter decorating. And we're sure you'll find our recipe ideas for a delicious Easter brunch EGG-citing!
25. March 2022
Company
Steaming with AMC – why it's gentle, healthy and especially simple
Full steam ahead! To find out why it's worthwhile steaming your food more frequently, read on in our latest blog post. You'll also learn why the EasyQuick from AMC is the perfect steamer and pick up some direct inspiration from our delicious AMC recipes!
11. February 2022
Recipes
Asian food: variety of flavors guaranteed
It's aromatic, varied, colorful and super delicious – Asian food enchants people all over the world. What are the typical spices and ingredients that make Asian food so special and why is it difficult to imagine Asian cuisine without the wok? In this blog post, you'll find out about delicious wok recipes that you can prepare at home. We are about to reveal the secret of this food's unique variety of flavors!
23. November 2021
Recipes
Mediterranean cuisine – a slice of sunshine to your home
So, you aren't ready for autumn just yet? Neither are we. Take a moment to look back at your last summer vacation in the paradise that is the Mediterranean, with its amazing food. Courtesy of selected herbs and spices, Mediterranean cuisine offers many true delicacies. Discover which Mediterranean dishes you can cook easily and quickly at home. It'll be like being there all over again!
07. October 2021
Company
What does Smart Cooking really mean? Five truths that Europeans have in common
Can a smart and technologically innovative cooking be at the same time healthy and tasty? The answer is yes, thanks to the new AMC Smart Cooking System, a trusted ally for finding the right balance in the kitchen. And, according to our international research conducted across 3 key markets (Spain, Italy and Germany), Europeans have confirmed that cooking is really smart if it involves both technological innovations and the pleasure of enjoying flavors at their highest culinary expression. Let's discover together the 5 truths that Europeans have in common.
19. August 2021
Recipes
Colorful summer soups – here are some light and refreshing recipes to spoon out
Soups during the summer? That's right! Whether served hot or cold, even on summer days soups are a real treat. In this blog post we'll reveal why you should not only eat soups during the cold winter, but also in warmer temperatures. Our delicious and healthy summer soups serve up the right type of refreshment for your summer!
06. August 2021